Upcoming Events
Meet an Expert     
Niall Dinwoodie BSc, MSc, CChem, MRSC   
Niall Dinwoodie is the Global Coordinator of Analytical Testing and Head of Product Characterization at our Edinburgh, UK site. He has worked in our analytical and quality control departments for nearly 25 years, conducting and managing a wide variety of regulatory analysis and characterization studies for worldwide submissions. He manages the Edinburgh department providing GMP lot release and stability testing services to our clients at all stages of product development and provides oversight for our analytical activities throughout BPS. He became a Qualified Person for investigational medicinal products with the introduction of the EU Clinical Trial Directive in May 2004.
Charles River Laboratories International, Incorporated
Bookmark Our New Online Regulatory Document Library Today!
Charles River has compiled an online library of regulatory documents to help you navigate through the development and release process.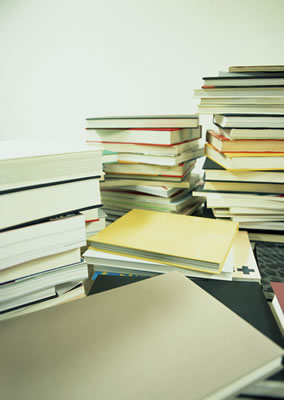 Many regulatory guidelines must be followed for you to meet the specific requirements of the territory in which you intend to market your product. Experience with the US Food and Drug Administration (FDA), the European Medicines Agency (EMA), the Japanese Ministry of Health, Labor and Welfare (MHLW) and other regulatory agencies equips Charles River's technical and quality assurance personnel with the regulatory knowledge required to accelerate the development of your biologic.
BPS Germany Ramps Up Virus Testing Services with Real-Time PCR Assay 
Charles River now offers a real-time PCR assay for detection and quantitation of Pseudorabies virus (PRV) DNA sequences at our Erkrath, Germany facility. The assay expands the Erkrath facility's adventitious virus testing service portfolio and complements our testing services for process evaluation / viral clearance studies using PRV as a model virus (performed at our Cologne, Germany facility).
Cell Line Characterization Expands to STR Fingerprinting and Analysis
Charles River will soon offer a new short tandem repeat (STR) profiling service at our GMP facility in Malvern, PA as part of our extensive cell bank production and cell line characterization services. The service will provide an analysis report of the human cell line-specific profile of STR alleles. 

Facility Highlight
Edinburgh Facility Serves Global Markets with GMP Lot Release
Biopharmaceutical Services' Edinburgh site has been providing clients across the world with a wide range of services for more than 30 years, including GMP finished product lot release for over 10 years. The Edinburgh site has been inspected by the FDA and other international regulatory bodies, empowering it to support worldwide markets by minimizing lot release testing costs. A full range of methods are employed, from analytical chemistry, in vitro bioassay, virology, molecular biology and in vivo biosafety to GMP. We also provide stability testing services with study lengths up to 10 years. Being a large established site, Edinburgh brings the benefits of stability, backup, security and capacity to our clients.
To learn more about this facility, check out Edinburgh At-a-Glance, available only on The SourceSM. Click here to register. Already registered? Click here to login.